Home » News » Malia »
The Rep's Guide to Malia
Whether you're heading on your very first clubbing holiday to Malia or you're a seasoned Malia party holiday pro, Party Hard Travel's rep team are there to help you have the best week of your life! But what's it really like to be the party-starter? Elin worked for us in Malia in 2018 and reveals all:
1. Approachable > Uber-confidence
When you tell people that you are a party travel host, they get this perception of you like you're this uber confident party animal. Of course, you've got to be confident and like having a good time, but the most important thing to being the party-starter is being approachable. When you're the first point of contact for a lot of first-timers, you want to be easy to talk to. Whether they're feeling a little homesick or they've lost their group, you're the shoulder to cry on as well as the professional ready to offer a solution.
2. The Guests Make It
We go to the same events and club nights each week like Go Deep at Apollo and Welcome to the Jungle, and guests always ask us if we get bored. The truth is that the guests make it different each week and some really stick in your mind. Just goes to show how much of an impact other people have on your experience. Everyone's looking to have a laugh so it always makes for an entertaining night.
3. A Friend – Not a Babysitter
Before I started, I had all these ideas in my head of what the job would entail. I kind of thought I'd be like a babysitter but it's more like being a friend. You want to be that friendly face that's around if they need something. Sometimes, you have to get your serious head on though and you can feel the responsibility you have as a rep to keep everyone safe. Walking 500 guests along The Strip in Malia is one of those times! Can't say I'd ever experienced that before.
4. QR Code Jealousy
One of our weekly jobs as hosts is scanning guests into club nights. Party Hard guests have a QR code and it's hilarious because the non-Party Hard clubbers are desperate for one too. They get FOMO and want to be scanned too. Sometimes I'd just pretend to do it! It's like your fast-track way into the club so you don't have to worry about missing out on the event, or being stuck in a huge queue for the bar! If you're not in the QR club then just make sure you get there early – but be prepared for a quiet start if you're too early.
5. Budget Friendly
Obviously as a paid rep, we didn't have to worry too much about budgeting but it's always nice to have enough left for yourself. Especially if you're coming for a week of clubbing, you don't want to blow all your money on the first night out and be stuck eating crisps the rest of the week. There's loads of great places to eat and drink that are still dead cheap.
The best way to limit what you spend on a night out is just by taking a certain amount with you. Keep the rest locked in the hotel safe and drunk-you won't have the capacity to get it out later on! Plus, when you're with your mates, everyone looks out for each other and makes sure you're not being silly.
6. The Highs
In 2020 I saw Tom Zanetti, Not3s, Big Shaq (and his jacket) and Phillip George- it was immense. There's so many chances to see guest DJs or influencers throughout the trip so best to keep your eyes peeled for any updates. Nothing like bumping into your favourite artist on the Malia strip! Out of all the events, my favourite is the Malia Pool Party. It's more chilled out and you get a bit of time to chat to guests whilst they lounge by the pool.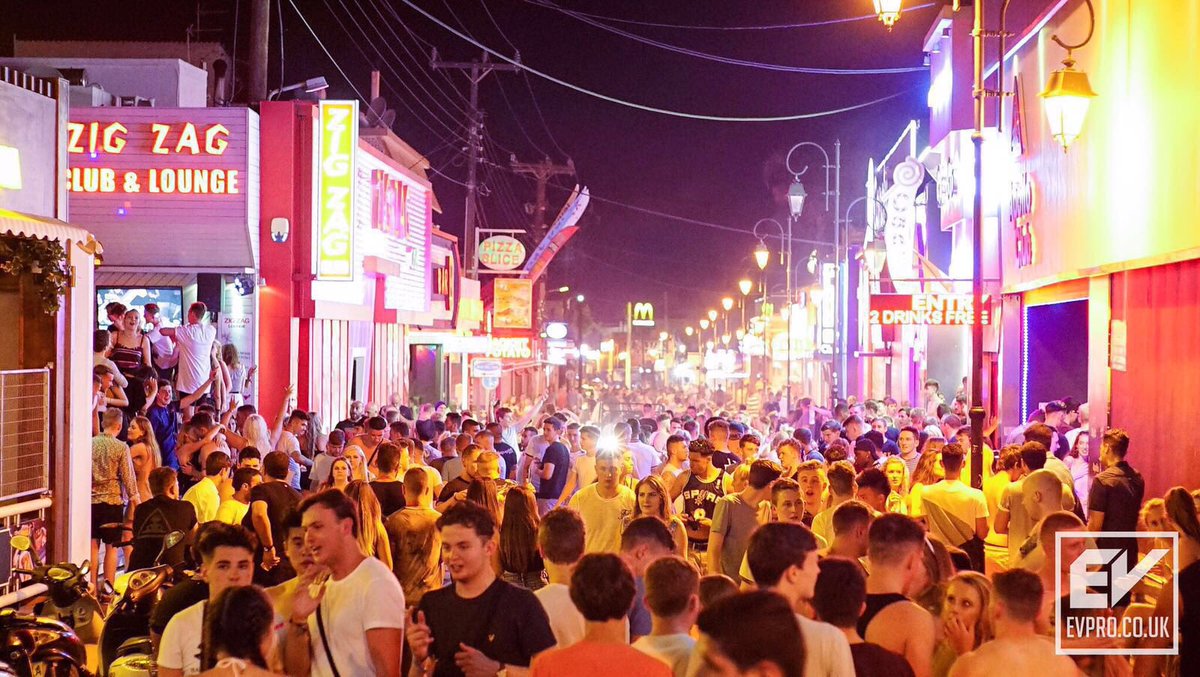 It's when you're making friends and enjoying the summer heat that you really feel how amazing the experience is! I'm always one to recommend this for people, whether it's as a rep or just a partier – you can get the most out of it either way!
If you're ready to meet our awesome rep team out in Malia this summer, then get booking your 2023 party holiday to Malia with us now! Call us on 0203 627 4443 or email us at [email protected] to get booked up for 2023 now!