Home » News » Malta »
Top 10 Things to Do in Malta
Seems like there's so much to do in Malta, but where to start? Here's our curated list of the Top 10 things to do on the magical island of Malta.
#1 A Night Out in Paceville
The centre of it all, Paceville (pronounced pach-eh-vill) is the place to be for a night to remember. Heaving with bars, clubs and of course the crowd, there's something for everyone in this magical place. Whether you're after a chilled-out lounge cocktail, or a techno club that's open until the sun comes up – Paceville has you covered. Have your pre-drinks in Bar Native for the best Tequila and Mojitos around – or try out Hugo's Lounge for Happy Hour on the terrace (from 15:00 to 18:00). When you're looking to spice it up, head to Sky Club (the best underground club in Malta) or Twenty-Two for a 22nd story view of all the madness. Check out our venue guide for more amazing places to visit in Paceville.
#2 Gianpula Village
We're sure you've heard of this venue by now! If not, prepare for a super-sized venue, made up of 11 different arenas, bars, clubs and rooftop pool parties! One night here can feel like…well, Eleven! Just a short taxi ride from Paceville, Gianpula hosts over 200 events every year, with special guests including the best international DJs! Keep an eye on their events calendar for all updates on summer 2022 – it's going to be a big one!
#3 Blue Grotto
It wouldn't be a holiday without some breathtaking views now would it? This complex of 7 different caves is surrounded by the most clear and blue waters nature can offer. Take a boat tour or go for a cheeky swim – just remember those armbands, yeah? With regular buses from Sliema and St Julian's, there's no excuse not to check this place out! Time to make everyone at home jealous.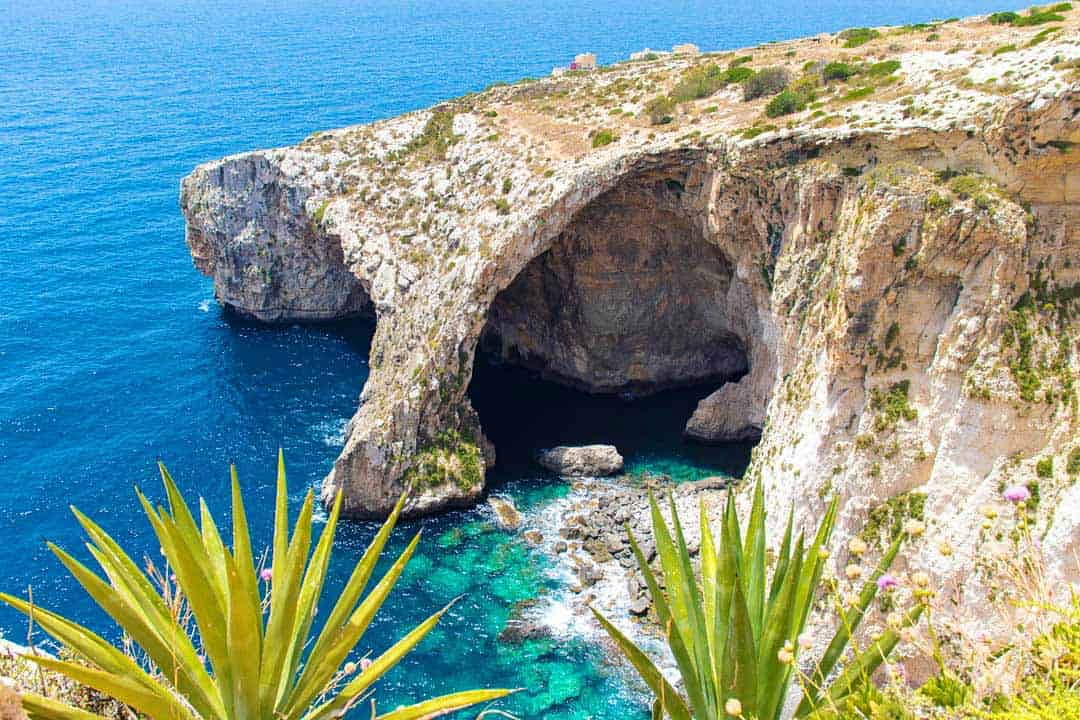 #4 Spinola Bay Water Sports
Not only is it a sight for sore eyes, but Spinola Bay might be perfect for those thrill seekers looking for something packed with adrenaline. You've got a range of amazing activities to choose from. Jet skis, jet packs, fly boards and hoverboards – don't think you'd get that in Skeggy. For more group activities like Parasailing and Banana Boats, head to St George's Bay close by. Plus, it may be easier then to keep within budget. Malta doesn't want anyone to miss out!
#5 Lost and Found Festival
Maybe you've heard of this one: Annie Mac brings her mix of House, Garage and Electronica to the masses every summer in Malta. She brings along world renowned DJ guests and friends for a long-weekend rave. Find yourself at pool parties, boat parties and all night raves by an ancient Maltese castle, because why not?
If you're not one for sightseeing, this is a sure way to keep the party going while also seeing some breathtaking views of Malta under the summer sun.
More info on the Lost & Found festival can be found right here.
#6 Lazy Pirate Boat Party
Named one of the hottest boat parties in Malta, #lazypirate takes you on a 5-hour booze cruise filled with games, DJs and stunning views. Taking you from Sliema, to Comino's stunning Blue Lagoon for a moonlight swim, this is a party like no other. Live DJ sets playing your favourite tunes all night, plus, an open bar with drinks and snacks has you sorted for the whole night. You don't want to miss out on this party!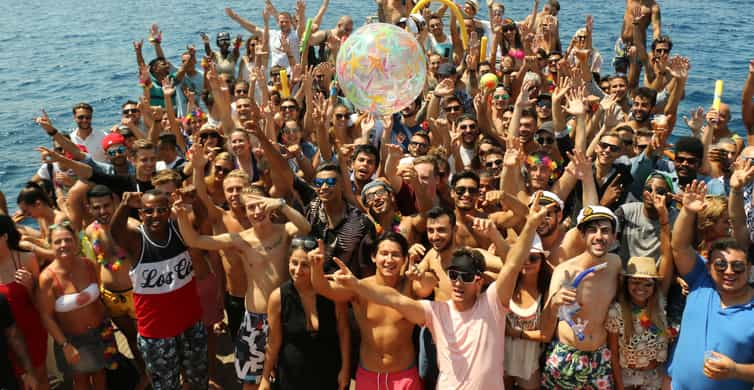 #7 Scuba Diving
Named one of the top Scuba Diving destinations, Malta might be your reason to whack on the snorkel. There are so many hot-spots for scuba diving in Malta, and so much to see under-water with the clear, blue Mediterranean sea. Spot the HMS Maori wreck in Valletta, or explore the diverse wildlife at the stunning Blue Grotto. There are regular bus trips to all of these destinations so you can experience it all. Who knows, maybe you'll even spot some turtles!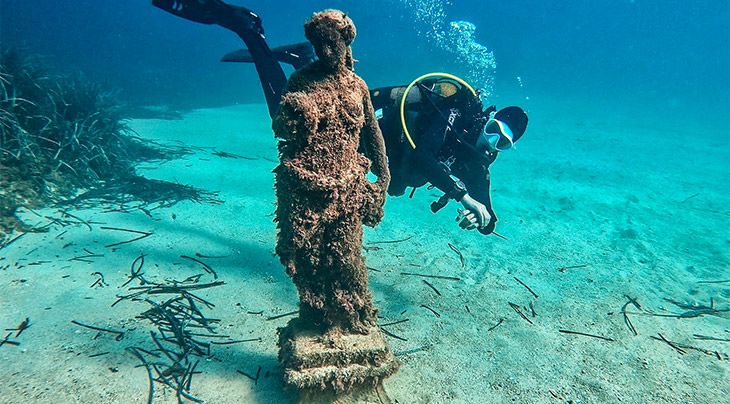 #8 Cafe Del Mar
Cafe del Mar looks over the stunning St Pauls Bay and is Malta's biggest beach club. It's quickly garnered a reputation for being THE place to be. During the day, Cafe del Mar is chilled out – full of daybeds and serving delicious cocktails. A great way to top up that tan.
It isn't all just about relaxing though, as this beach club hosts different parties and events throughout the summer. On Thursdays, expect the hottest pool party in Malta, as crowds gather to party until the sun goes down. Café del Mar also hosts larger events, such as the AMP Lost & Found festival, a huge festival in Malta. If you venture out to Malta, you don't want to miss this one!
#9 Casinos
Got some extra cash? Well you're in luck (we hope). Malta is filled with casinos sure to keep you entertained. Located in St Julians, Dragonara casino and Portomaso casino are the big ones. Games and drinks with your mates might be the best way to get the night started. It goes without saying, keep it safe, fun and don't blow the budget!
#10 Valletta
One for a quick break from those crazy nights is Malta's capital city of Valletta. Beautiful old buildings, beaches and plenty of shops and places to eat. The perfect one-stop-shop for a full day out. Do a little window shopping at the luxury stores or grab some souvenirs before grabbing some ice-cream to cool down. There's so much to do here, and it's only a few minutes from St.Julian's so you've got nothing to lose!