Home » News » Ibiza »
My Party Hard Holiday Experience In Ibiza
After working for Party Hard for over a year I decided it was finally time to book myself on one of the legendary holidays and live like a guest for a week.
1. My Booking Experience
Back in January I booked up a 5 night holiday to the Azuline Hotel Pacific in Ibiza with all events included, this came to £392 per person which I personally feel is an absolute bargain considering entries to events can range from 50 – 80 euros! When it comes to booking flights I can be very fussy, I want the cheapest option with the best luggage allowance. So for me my option will always be to travel with Easy Jet. Skyscanner is always the best place to start with flights. The site allows you to view every flight departing and arriving on your dates. Thanks to sky scanner I was able to book up a return flight to Ibiza for only £90! If you want to keep it simple though, Party Hard actually supply flights as well as hotels and events. Makes it easier to keep track of, and the prices are still great – all flying with Jet2!
2. Travelling
The flight journey to Ibiza is around 2 hours 30 mins which quickly passes if you are able to sleep on a plane unlike me! If you arriving late to Ibiza airport sometimes it is cheaper to pre book your taxi's/ travel to your hotel. This is due to taxi prices increasing after 9pm. If you are staying on the cheaper part of the island; San Antonio, then this is usually around a 30 min drive from the airport depending on traffic. During the day this is usually around 30 euros, so fill up your taxi and split the price between you and your pals to make it cheaper. The journey from the airport is actually very beautiful and will keep you staring out your window with your jaw open. The main road is perched high up, which allows you to view the island for miles. Not to mention every foot of road includes the biggest billboards advertising the biggest clubs and artists due for your week ahead.
3. My Hotel
I have now been to Ibiza 4 times and have stayed in different places. My only piece of advise is, if you are staying in San Antonio most hotels will be very much the same regardless of the price. This year I stayed at Azuline Hotel Pacific and I loved it. The staff where helpful, we had a clean room and balcony, the breakfast was included, a large pool area and it was located next to the centre which means we were much closer to the bus station and Lidl for our food shops! Expensive hotels in San Antonio may offer other events included in their price, however the rooms are usually very basic and it's worth finding a less well known hotel that will provide everything you want and need. I would also only recommend paying for breakfast if you know you will be able to get up on time! Don't forget most event nights in Ibiza finish around 6am and if breakfast finishes at 10 you maybe wasting money!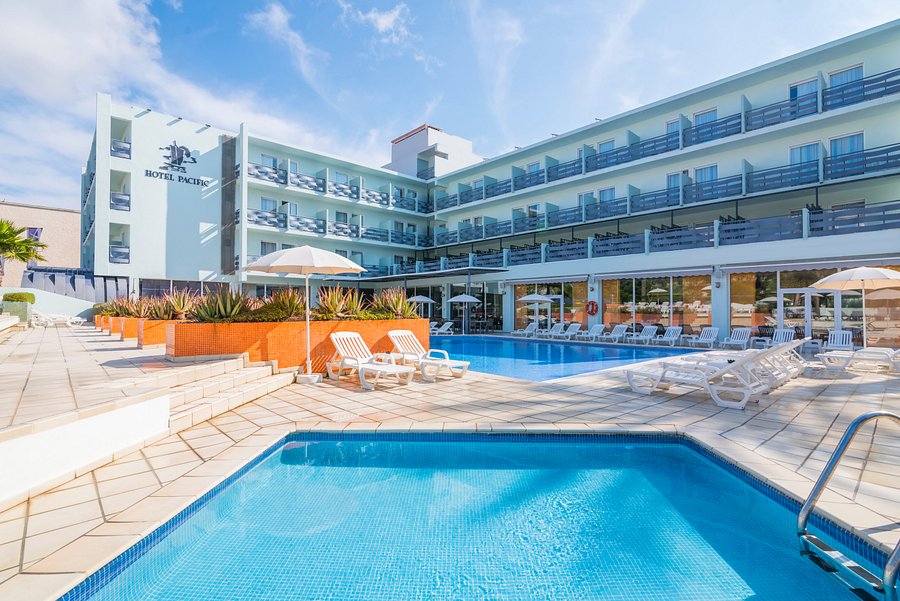 4. Events
Pre booking your events makes your whole holiday a breeze and takes away a huge amount of stress that I have seen other tourists in Ibiza go through. However if you do miss the chance to pre book all your events, there are sellers everywhere and you will be approached by someone on your first day if you venture around the West End.
As I booked everything through Party Hard I had to meet our rep once to collect all wristbands for entries to events, and the rest was up to me! Unlike some people I would prefer to do my own thing with my friend on my holiday, so I was grateful we did not have to follow a rep around the island.
If you are going on a clubbing holiday I will always recommend to experience a pool party and a boat party as you will never get these in the UK. If your looking for a good party, I definitely recommend one of the Ibiza Rocks Pool Parties. I attended the Craig David pool party twice this year and I enjoyed the likes of Mabel, Majestic and Big Zuu.
If you are looking for a more relaxed pool party, then Ocean Beach is the perfect place to get that perfect Insta pic and to soak up a cocktail without being stood on by someone else.
The Pukka Up Boat party is also included in the Party Hard Package and is the perfect place to experience the Ibiza sunset. The boat took us out into the ocean where land no longer surrounded us and the DJ was able to absolutely blast the biggest summer anthems.
The biggest and best event for me will always be Together at Amnesia on Tuesdays. The club is the perfect size, not absolutely massive so you have no idea what's going on at the front of the stage, but big enough to not be too crowded. You will always find the biggest artists lined up for these nights. This year I got to see the likes of DJ EZ, Chase and Status, The Prototypes and my absolute favourite Wilkinson.
Photo's will never do this night justice, so if you are ever in Ibiza make sure you book this event! Keep in mind Amnesia can charge you 80 euros on the door for entry, so Party Hard Travel is literally the biggest Ibiza hack as the whole package is only £129! Plus, for 2022, you can get it FREE when you book the flights and hotels with Party Hard. Love a bargain so, definitely a good way to save!
I will be booking up with Party Hard again and I can't wait to see how much the company will grow across our destinations. If the deals are this good now, imagine what the next few years has in store!