With the amount of partiers growing every summer, clubbing destinations are facing a wider responsibility for youngsters looking to have fun. We've all heard the stories about party holidays: sexual exploits, binge drinking and cheap tattoos, so you might be wondering: What's Magaluf really like?
Located in the Balearic Islands, surrounded by the Mediterranean, the hot summers in Magaluf are what calls so many from the UK every year. With some of the biggest and best clubs, events and festivals, it's the perfect place for thousands to gather.
And where there's thousands of people, there's bound to be incidents. After becoming popular with younger people in 2007, Maga has been no stranger to the tabloids. Club 18-30 was the main organisation of the time, supplying tourists with tickets to events and clubs. However, with commission-based sales like this, tourists could often be left without much guidance in-resort. You can imagine how easy it would be to get lost, overdo the drinking or get ripped off without the proper guidance in a new place.. Or a new country! 
With people as young as 17 going on these holidays, parents and guardians alike look for more reassurance of everyone's safety. A holiday is supposed to be fun and easy after all!
More and more companies now set in place policies and training programmes for reps, not only increasing safety measures but also offering more than just a free holiday to reps.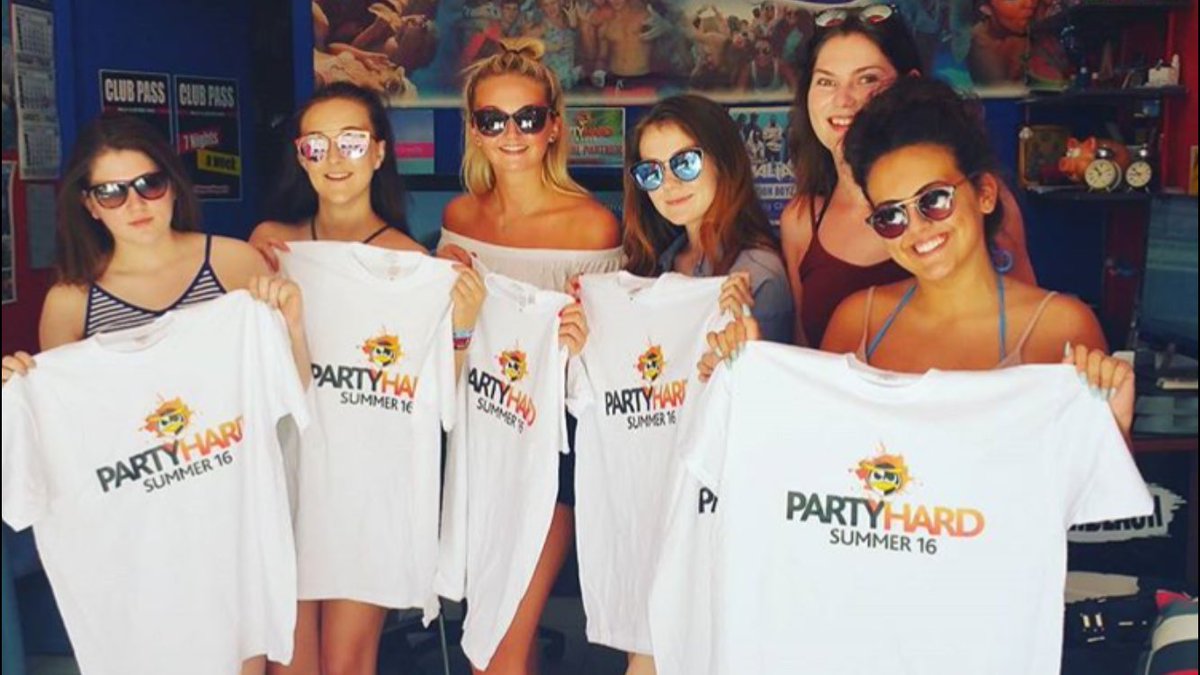 The responsibility of a rep now is to be the first point of contact for customers. They are your guide, providing first aid and assisting the operation of events. Our Party Hard reps for instance sign up for a summer of fun but also a chance to train and learn new skills. Many would expect a job like this to be a summer-long bender, under the guise of a job, but they would be wrong.
Elin, one of our reps, wrote about her experience with us. "Three years ago I went on my first girls holiday to Malia where Jodie was our rep. Having Jodie there for all the events and as a helping hand whenever we needed made it such a great experience it made me want to join the team."
Natalia was part of the 2019 rep team and she mentions "the main aim of the team is to ensure we are there for the guests and make their holiday the best it can be. Although attending events is fun there is a lot of behind the scenes work which everyone has to be responsible for. Working in the sun and drinking does take it out of you so it's important to maintain a balance and remember that you might have work the next day."
Jordan, another rep also said "Obviously, it's great to be able to go out, throw incredible parties and meet acts and celebrities but If you're just in it for the alcohol and the parties then you probably wouldn't enjoy doing the job."
Clearly, young people's attitudes are changing towards clubbing holidays. The focus has shifted from 'sun, sea and sex' to learning new skills and making friends for life. Party Hard Travel is built on creating 'the best week of your life'. This, in turn means that places like Magaluf can turn their reputations around for the better.
Party cultures like this have often had a detrimental effect on the locals and even the scenery. Locals have campaigned for years to introduce measures that discourage binge-drinking – which can often lead to many tourists taking a trip to hospital during their stay.
Surely tourists and locals alike want to avoid incidents like this? It seems like change for the better and it means that amazing events and festivals get to continue every year. Restrictions on 'all you can drink' parties and vending machines selling alcohol have been put into place. Instead, events focus more on the DJ sets, music scenes and legendary costume parties like our 'Welcome to the Jungle' party, often hosted by Joel Corry. Of course, drinking will still be a part of the culture but it won't be encouraged in excess.
For many, the easiest and safest way to make sure you're in for a fun time, is to sort all events before you leave. You can avoid getting ripped off or ending up completely out of pocket before you've even settled in. Plus it's so much easier to do your own research these days. Browsing photos on Instagram, Tripadvisor reviews and Influencer sponsored trips. The clubbing holiday scene is now more established than ever. With that comes security, legitimacy and of course guaranteed FUN!
Think about booking up your Magaluf holiday for 2022 and be part of this ever-changing scene!
You can read all of our rep's testimonials HERE